On Page Optimization
Our team focuses first and foremost on optimizing your webpages for great search results. From your coding, to on page content, to your images and rich media content we dig deep and make sure search engines know what your website is about as a whole (your business) and what your individual web pages are about (your keywords).
Local SEO
Getting high placements on local search and maps results is a process that we have down pat. Lots of Maryland SEO companies went out of business when the Google local results went from 7 to 3. Why? Because it was easy to rank a business in the top 7 – top 3? Not so much. We do it every day.
Content & Copy Writing
The strength and profitability of your online presence is all centered around the quality of content you create. Do people like your content and therefore trust your business? Or do they leave quickly if they come at all? We make sure they come, stay, share and come back. Most importantly become customers.
Link Earning
Understanding links and their relationship to search engine rankings is quite technical and takes a lot of different content and teachings. We have been studying this for over 10 years. Instead of explaining this we show you through empirical data how having strong links impacts rankings. Then we do it.
Social Media Optimization
Every day social media becomes more important to search rankings and obtaining high placements in SERPs. Think about the millions of conversations going on that Google monitors on Facebook, Twitter, LinkedIn and other platforms. We make sure you are represented across all networks.
Google Analytics & Webmaster
Setting up Google Analytics and monitoring Google Search console is difficult and technical. Let us do it. We will help set up specific goals inside analytics to help you know which marketing channels are driving the most leads. Using Webmaster Tools we dig deep into your links and search analytics.
Maryland Search Engine Optimization: Start Free.
Start by using our free online tool to analyze your website. You will get an actionable report in about 45 seconds. Our team will then take that report and turn it up a notch giving you killer insights into how to dominate Maryland search results.
Get Started Risk Free
At Maryland SEO – we get the small business budget.
We strive to deliver lots of value and keep our pricing affordable. It is more important to us that you get results versus being the lowest priced SEO service out there – so we are not for every business. But when it comes to the value that we deliver month in and month out, we cannot be matched. Start free by having Patrick Scully – a global SEO expert review your website and record his finding on a 10-15 min video for you.
All US Based SEO Work
None of that overseas outsourced work that is illegible or potentially embarrassing content. Our work is solid and done by a small team of highly trained professionals.
Unlimited Support
Chat with our team or post questions in our unique client dashboard you can install right on your phone. See everything about your project in one spot.
All Inclusive Pricing
Some SEO agencies have low pricing but then they nickle and dime you on what they have to purchase on behalf of your business each month. It's more of a scam. We don't do that.
Maryland SEO – Your Local Internet Marketing Service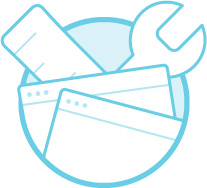 Technical SEO
Optimizing your pages is the most important step to getting high search engine rankings. Let's say you have a page you want to rank for "Maryland Lawyer" but how would a search engine know what your page is about? Using clues in the content and code we let them know for sure where to index and rank your page.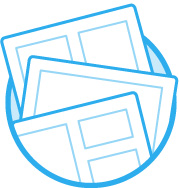 Building and maintaining blogs that are off your website is an important part of the ranking process these days. At Maryland SEO we build new blogs for your business monthly. Especially if you are getting our DRED service (Digital Real Estate Domination) which helps you take over the first 3 pages of Google.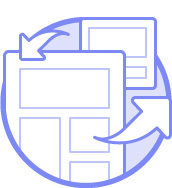 Getting your link portfolio right is make or break for your online presence. Do it wrong and you could get your website banned from Google. Do it right and you can be making tons of money off of your Page 1 rankings. Some Maryland SEO companies could be too aggressive, or too timid – we do it just right. Content Marketing
Writing and distributing new original content for your business monthly is one of the pleasures of what we do. Our content writers, graphic designers and video production professionals are literally standing by, salivating, over creating awesome shareable content for your business.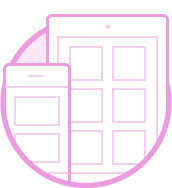 Why drive traffic to a website that does not convert? It's actually pointless. We help make sure your website converts the traffic we are building and discussing some conversion options you may not have thought of yet. Talk to our Maryland team today about Conversion Rate Optimization.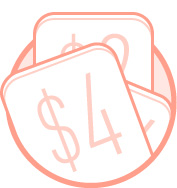 Make More Money
Is your website profitable? Does your online presence drive revenue? Or do you just have an online brochure? It important to us that you make money with your website and we work closely with you to make sure that happens. Start for free today with a video analysis of your current situation.
Baltimore, Annapolis, Frederick, Ocean City, Rockville, Silver Spring, Gaithersburg, Hagerstown, Bel Air, National Harbor, College Park, Hyattsville, Upper Marlboro, Cumberland, Havre de Grace, St Michaels, Elkton, and surrounding MD towns & cities.
Start For Free
Flexible Campaign Options
We are here to help you. We understand that every business is different so thus their marketing campaigns should be different. Start the conversation for free today.
All Inclusive Monthly Packages
Dominate rankings in Baltimore, Annapolis, Ocean City or your town without guessing what your SEO bill will be every month.
Flexible Campaign Options
Your MD Business is unique. We treat it that way. Your campaign will be customized, personalized and optimized for your company.
Premium Client Add-ons & Services
Take your MD marketing to the next level with premium add ons and services ONLY for SEO clients.
How We Dominate the SERPs For Your Business
Here's a typical scenario. A local business owners – let's say a plumber – gives us a call. He has had a website built about 6 months ago but still is not getting any traffic, any local recognition from Google, and no leads or customers. This is not good. The problem is he has never invested in Maryland search engine optimization services.  Using our experience we quickly formulate a strategy that will work hard to move his website up in search engine positioning and also apply our expertise in brand building and online conversions. Here's what we would probably do.
Start With a Website Audit for Technical SEO Errors
His website might look good, but a search engine is different than a person. There needs to be a lot of hidden technical aspects of the website that don't affect the visual experience but allow a search engine bot or spider to understand what the page is about. A technical SEO audit would involve examining the pages for keywords, content, coding errors, page titles, page descriptions, link profiles and more.
Create a Content Creation Strategy & Execution Plan
Your business needs to stay active online. This means sharing information on blogs, social media, and other channels. We love YouTube as a content marketing channel and using our Video SEO tools and skills we rank videos all the time. We then get to work building a content marketing editorial calendar, assigning writers and graphic designers to your project. All in the name of more traffic and more leads.
Content Distribution & Brand Building
Now that you are sharing great info and great blog posts its time to get your brand mentioned on big content sharing websites. Do you use Pinterest, Twitter, Pocket, Buffer, Feedly or other tools to get great content? Millions of people do and sharing your content on lots of different networks make sure you are attracting search engine attention to your business.
Local SEO & Local Marketing
Making sure aspects of your local marketing are up to snuff is also a large undertaking for the campaign. We build hundreds and hundreds of local profiles, write and distribute local press releases and more to make sure there is plenty of Local Buzz for your business. We want your business to be featured in the 3-pack Map Pack on search results and theses components of your campaign are essential for that to happen.